Before coming to the school, you must make a reservation by phone.
There is a FREE shuttle bus service between the school and JR Sashiogi Station (north exit).

Enrollment (takes approx. 40 minutes)
・Explanation of lesson content
・Enrollment process (fill out enrollment application)
・Make lesson appointments (create lesson schedules)
What's required to enroll?
① One copy of your certificate of residence (extract of family register, must include legal domicile)
② Seal (Unregistered seals are acceptable)
③ Six photos (3cm high x 2.4cm wide)
④ Lesson fees
For foreign nationals
① Certificate of Residence with all details is needed.
Please present your Residence Card or Foreign Registration.
For those taking the Drivers in Name Only Course
Please bring your existing license.
We do not need your ① Certificate of Residence or ③ a photo.
For those with different licenses
Please bring your existing license.
You do not need your ① Certificate of Residence

Cash
Payment is made at the reception.
Installments: One or two payments
Credit Card
We accept all credit cards.
Installments: One to 24 payments
(JCB and American Express cannot be used for split payments.)

Driver License Loan
You can get an Orico Driver License Loan.
Note: Loan application must be approved.
Note: A parent or guardian may be required to co-sign for a student or minor.
Installments: Three to 60 payments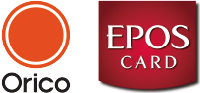 Bank Transfer
Please make payment to the account below.
※Transaction fees are the responsibility of the customer.
Installments: One payment
Transfer Account
Bank of Tokyo-Mitsubishi UFJ,
Ogikubo BranchOgikubo Driving School Co., Ltd.
Savings Account No. 0659105
President and CEO: Suguru Kaneko